Whether you call it "annual enrollment" or "open enrollment," there's no question that this small window of time can impact the success of an organization in the coming year. We help clients capitalize on this opportunity to positively influence business outcomes while delivering an exceptional educational experience for each employee.
Embracing the
Knowledge Gap
Employees don't know what they don't know. For example, six in ten are unaware that they can only elect a health savings account if they are enrolled in a high-deductible health plan. Others think their dependent care FSA can be used for a child's health care expenses.
In short, "simple" HR concepts can be baffling for even the most seasoned employees. To that end, our consultative enrollment sessions are designed to make benefits make sense to employees — often for the first time in their careers. Our experienced and compassionate Benefit Advocates are experts at providing the guidance and education that employees need to make wise decisions and feel confident in their benefits.
Implementation Expertise:  Our team of veteran project managers will lead you through a proven, strategic implementation, ensuring that every aspect of the enrollment project is executed successfully.
Agenda-Based Sessions: Our "enrollment roadmap" outlines key points to discuss with each employee. This allows for consistent delivery of key messages within a flexible and engaging conversation.
Solutions for a Diverse Workforce: When it comes to benefits enrollment, one size fits none. We proudly offer flexible and adaptive solutions tailored to each client. Be it an on-site enrollment, telephonic support, or a blend of both, we'll develop a custom strategy that meets the demands of a dynamic and multi-generational workforce.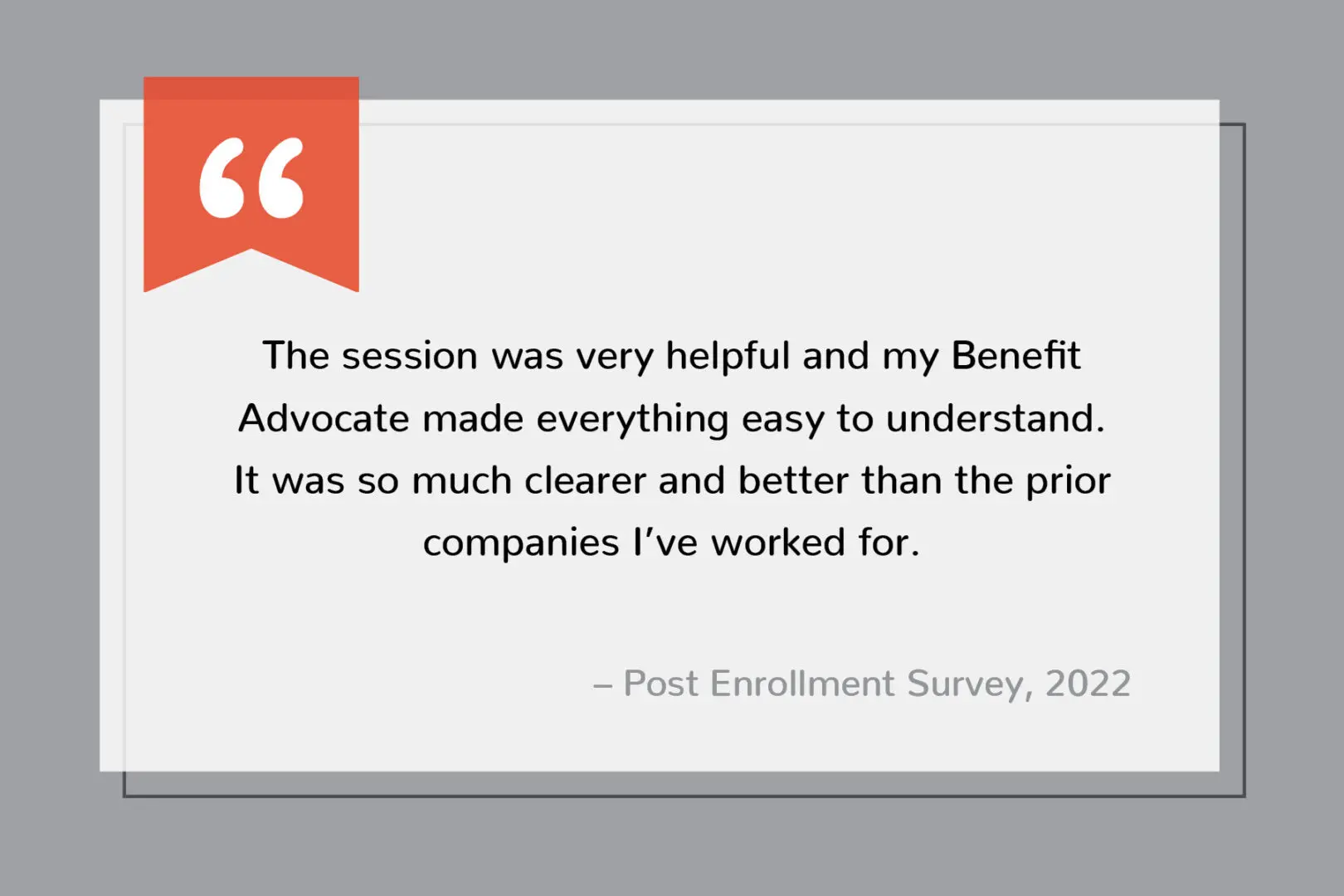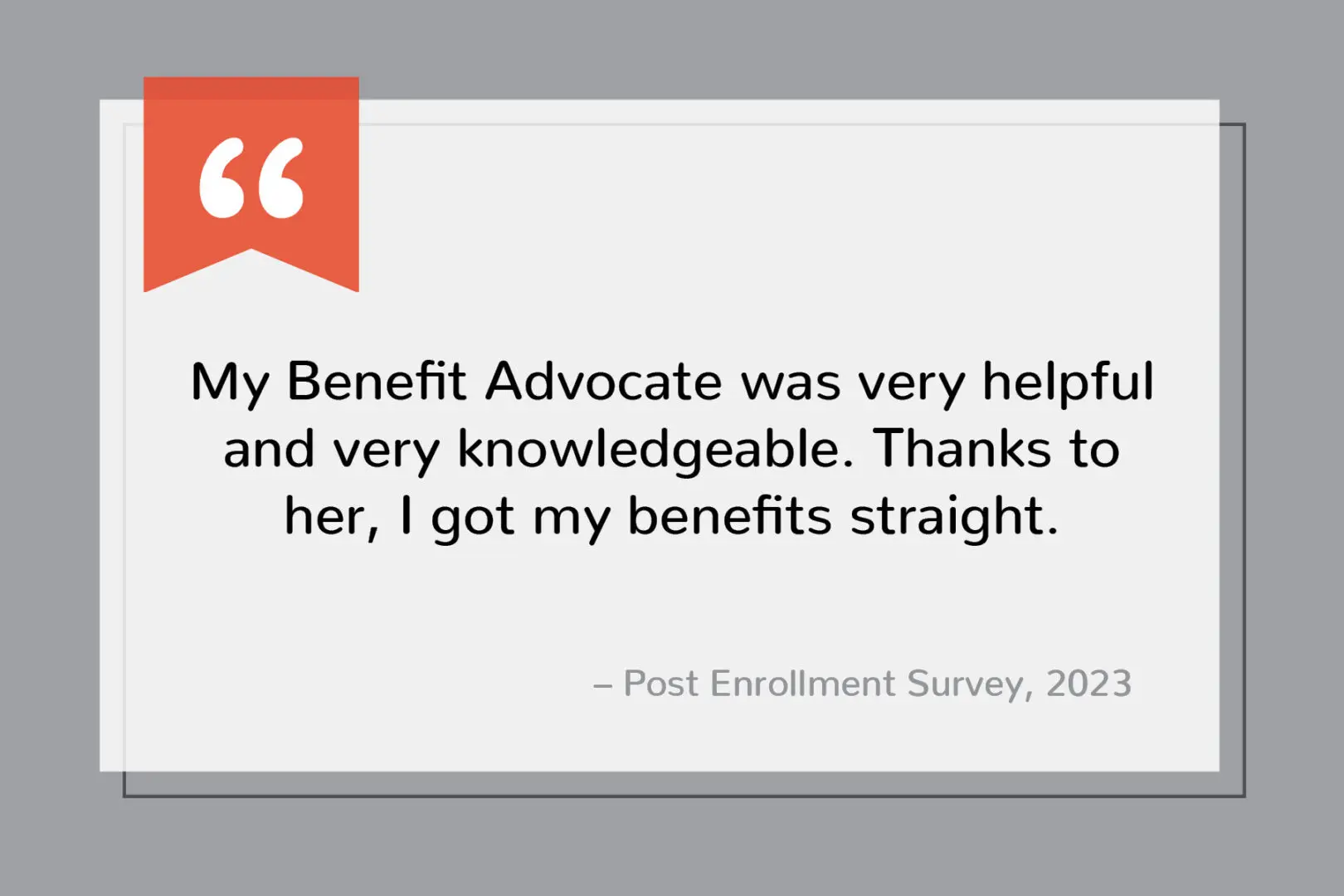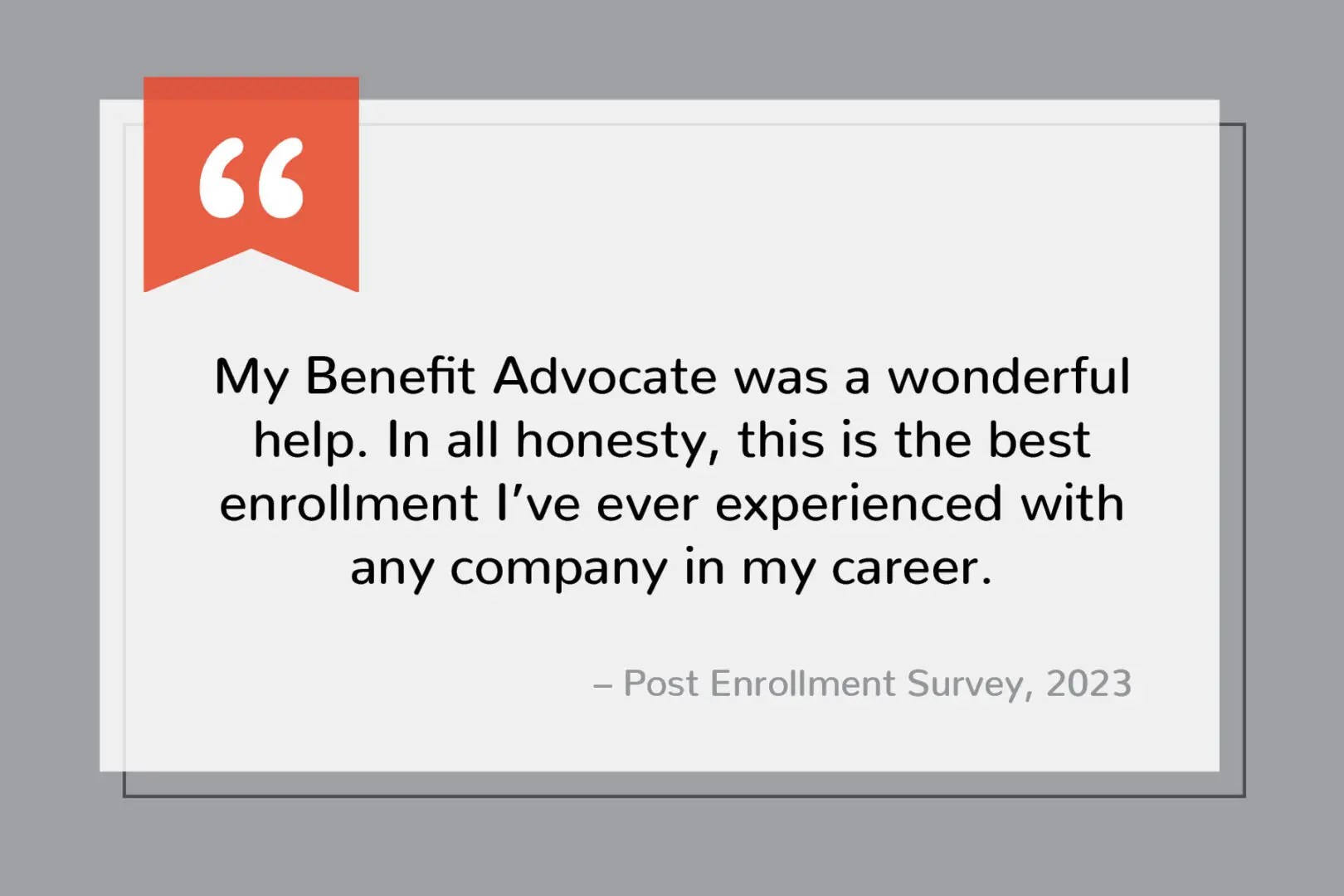 Want to learn more?
Drop us a line to request a personalized consultation for your group.
Explore our other solutions and services